Fox Valley Aero Club (FVAC) is a growing and devoted group of radio-controlled model airplane and helicopter enthusiasts based in St. Charles, IL. We are a chartered and sanctioned Club (No. 252) of the Academy of Model Aeronautics. For more information about the Academy of Model Aeronautics, visit www.modelaircraft.org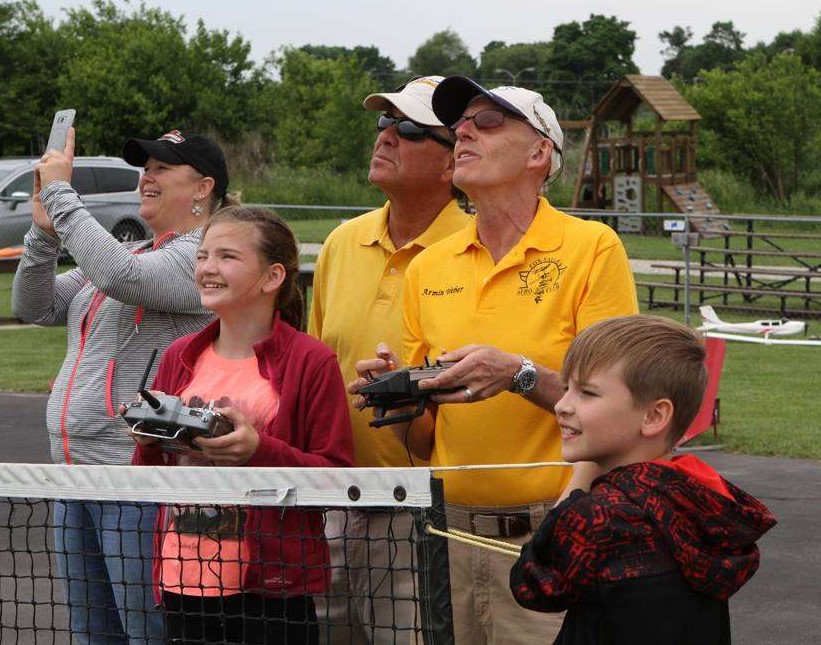 The club holds general membership meetings the second Thursday of each month at the St. Charles Township Center located at 1725 Dean Street, St. Charles, IL.  Our meetings cover general club business, planning for special events, occasional guest speakers and time for members to present new aircraft and ongoing projects. Guests and prospective members are always invited to attend our general meetings.  If you have further questions or want to meet some of our great members, visit one of our upcoming club meetings. 
The FVAC flying field is located at 3831 Karl Madsen Drive in St. Charles, IL. The site features a 800 by 50 foot paved runway with a paved taxiway and pit area.  The paved runway is paralleled by a 900 by 75 foot short grass runway.  All grass areas receive a regular program of fertilization and mowing. There is also a dedicated flight area for helicopters. The club maintains  a covered pavilion with electricity. Our field is open to members for flying from sunrise to sunset, 365 days a year. Members with sufficiently illuminated electric powered aircraft can fly at our field 24 hours a day. Check out the live camera feed of our field. 
The club presents a number of special events over the course of the year. Our full calendar can be found under the Events section. We have fun-fly events each year in the summer and fall that are open to all members. We host air shows presented to the public. We host a Family Fly Day to give all visitors a chance to try radio-controlled model flying.  Browse our Gallery section for pictures of all our club events.
We know that the hardest part of aero modeling is getting started.  The club has 12 dedicated and experienced flight instructors. We can advise you on the selection of an ideal trainer airplane, look over your equipment to insure you're ready to go and provide ground and flight instruction. There is no reason to fear getting started in this great hobby. Membership applications and more information about the club can be found under the Library section.